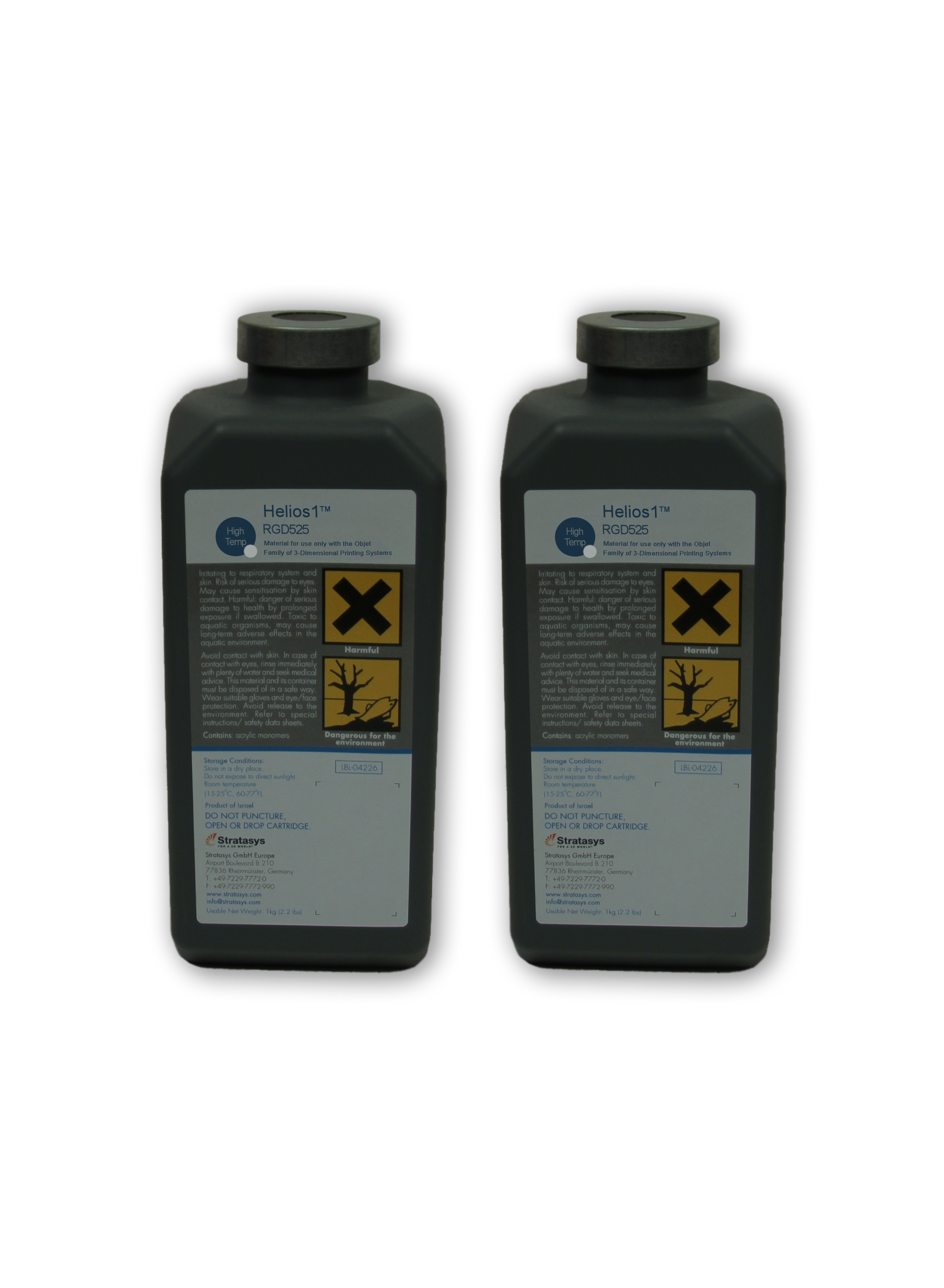 Want a convenient way to order?
Create a QR code of this product to attach to your material bins by clicking the button below.
OBJ-04056

FullCure RGD525 Helios1 - High Temp - 1kg - 2 Pack
Compatibility

Objet30 Prime V2 - Desktop

Objet30 Prime v3 - Desktop

Objet30 Pro V2 - Desktop

Objet30 Pro v3 - Desktop

Vendor Part #

OBJ-04056

Availability

In Stock

Price
Color

High Temperature

- (OBJ-04056)
Quantity
High Temperature build material for the Objet30Pro 3D Printer. Combining thermal functionality with exceptional dimensional stability, this material is capable of simulating the thermal performance of engineering plastics. It is ideal for thermal testing of static parts such as hot air-flow or hot water-flow in pipes and faucets.